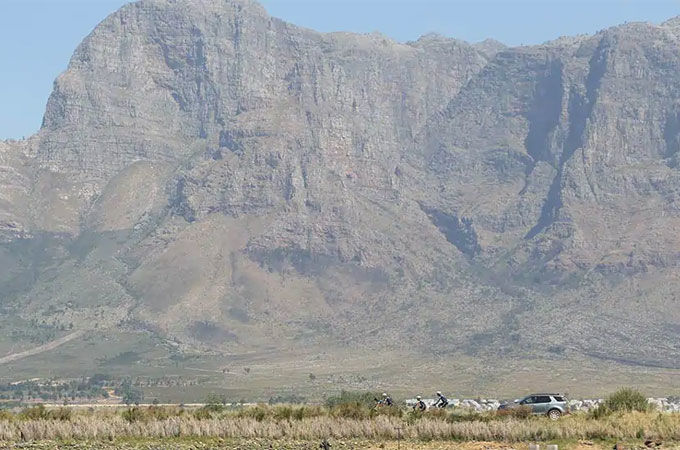 Team Land Rover will return at the 2018 Absa Cape Epic, from 18 – 25 March, with new faces joining Land Rover veterans to tackle 700km of untamed trails and 15 000m of climbing in the world's biggest mountain bike race.
When the 12 Team Land Rover riders toe up to the start line in Cape Town, they'll be captained by cricket legend Gary Kirsten, who will serve as mentor to the team. Kirsten, who has completed two Absa Cape Epic races, will ride with Roddy van Breda, managing director of Adidas South Africa in the Masters Category. This will be van Breda's maiden Cape Epic.
Lisa Mallett, Marketing Director, Jaguar Land Rover South Africa and sub-Sahara Africa said:
"Every member of Team Land Rover has gone Above and Beyond in business and sport, and in this year's Absa Cape Epic they'll prove that they have the unstoppable spirit it takes to conquer the ultimate off-road mountain biking adventure. Each rider shares these key traits with the Land Rover brand, which remains a proud sponsor of this world-class event."
Inarguably the most experienced member of Team Land Rover, and the very definition of unstoppable spirit, is Mike "Amashova" Nixon. One of only four Last Lions, Nixon has competed in every single one of the 14 Absa Cape Epic races. Nixon has also climbed seven summits, including Mount Everest.
Joining this adventuring legend once again, in 2018, is his Dutch team mate Jasper van Dijk, who has been training for the race during the icy European winter. Van Dijk is a mountaineer and extreme sports enthusiast, with this being his fourth Absa Cape Epic. The pair will also be competing in the Masters Category.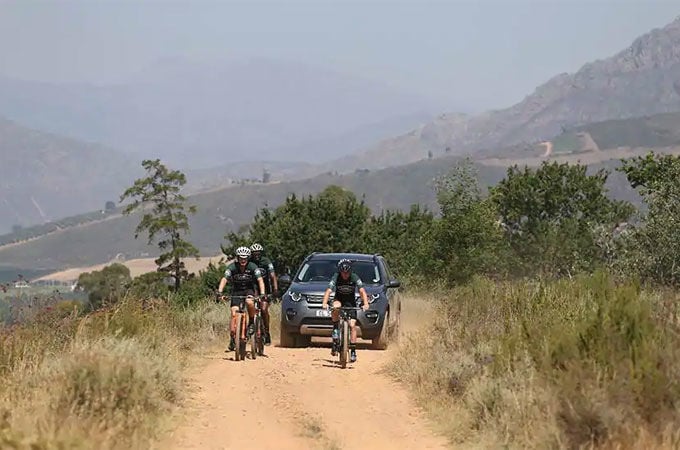 Self-confessed adventure and fitness fanatic Letshego Zulu has the honour of being the first female mountain biker to join the ranks of Team Land Rover – and won't be the last. Zulu will be joined by famed property investment businessman Maurice Mdlolo and will compete in the Mixed Category. Both will be challenging themselves and supporting one another as they ride in memory of the late Gugu Zulu.
Springbok rugby hero Butch James returns to Team Land Rover in 2018, this time pairing up with another familiar face in Shane Chorley. Between the two, they've completed the Absa Cape Epic seven times.
This experienced duo will be the perfect challenge for the wildcard combination of renowned mountain biker and adventurer Clinton Mackintosh and former All Black rugby player Carlos Spencer. Mackintosh has a decade's experience in adventure racing and a formidable reputation on two wheels – the perfect confidence booster for his Kiwi teammate, who becomes the first All Black rugby player to participate in this world-famous race.
The most competitive pairing in this year's Team Land Rover line-up comes in another former rugby player, Jeremy Thomson, and his teammate Martin Dreyer. Thomson boasts six finishes in this challenging competition, while Dreyer is one of South Africa's most celebrated endurance athletes. Dreyer is the founder of Change a Life Academy and has four Absa Cape Epic finishes under his belt. Other successes for Dreyer include winning the Land Rover G4 Challenge in 2006 and winning the Dusi canoe marathon four times. With a strong competitive spirit, both Thomson and Dreyer aim to finish on the podium in their class.