LANE KEEP ASSIST
If you should unintentionally drift on the motorway, your Land Rover will not only alert you to the problem, but steer you safely back into your lane.
WATCH THE FILM
yt:CvVHbeEO0-I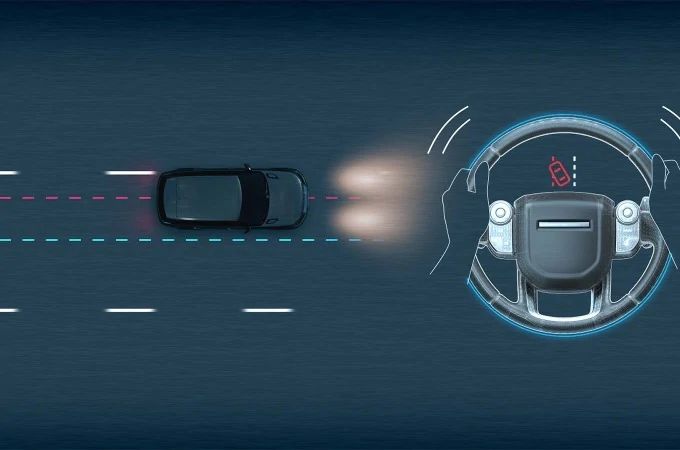 DRIVER CONDITION MONITOR
Driver Condition Monitor detects if you're starting to feel drowsy and gives you an early warning when you need to take a break.
WATCH THE FILM
yt:RMjQuvCG1-8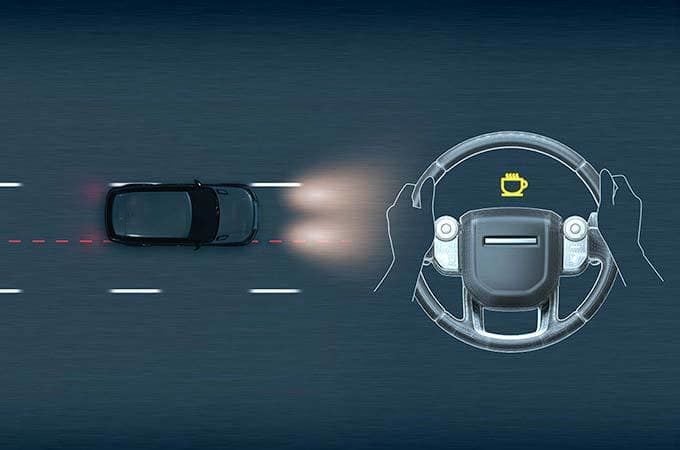 ADAPTIVE CRUISE CONTROL WITH QUEUE ASSIST
Set your cruising speed, and a distance to maintain from vehicles in front, so your vehicle adapts to slowing traffic automatically.
WATCH THE FILM
yt:5UJjk4qY0Ms
INTELLIGENT EMERGENCY BRAKING
When cameras detect a hazard within a certain range, you get an audible collision warning and brakes deploy automatically.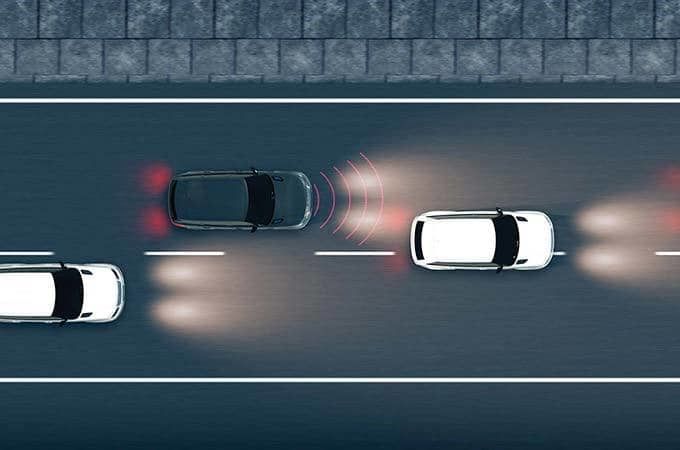 BLIND SPOT ASSIST
A flashing icon in the appropriate wing mirror will alert you to obstacles in, or quickly approaching, your blind spot.
WATCH THE FILM
yt:D_Qvu-OISAs